Promoting Literacy
• Read-Ins
As part of our literacy initiative we work with the Potomac Community Library and provide read-ins throughout the year. In February we read books which focus on African American History, during October we help with the Halloween party and read-in.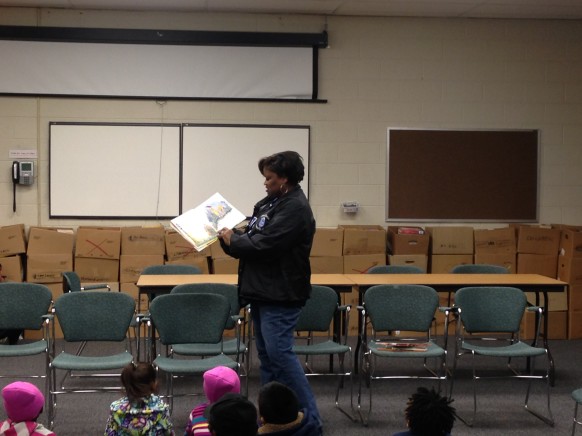 • Book Giveaway
We have purchased and given away books to pre-school through grade 8 students since 2008 at the Manassas African American Festival which brings in crowds from all over Prince William County. Approximately 200-300 books are taken home by very happy children and parents every August. This is a very important part of our literacy initiative and is well received by the community.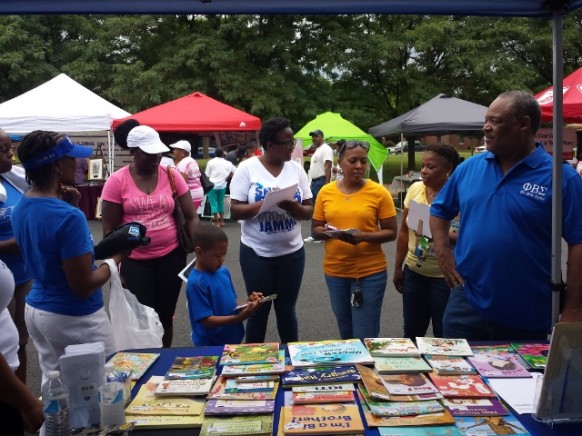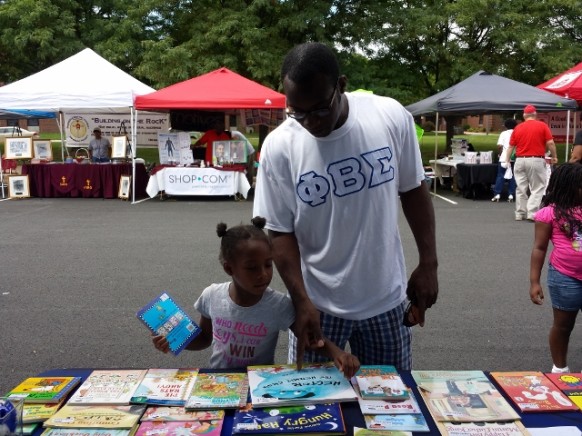 • Bowling for Literacy
Every fall Phi Kappa Zeta bowls for literacy. A portion of the proceeds is donated to the Literacy Volunteers of America – Prince William to help promote literacy in the Woodbridge area. Friends, family, businesses, fraternity and sorority members  come out for a fun night of bowling for a great cause.