Scholarship Fund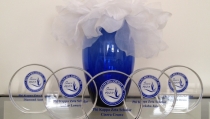 The Phi Kappa Zeta Scholarship Fund was established in January 2008. The program consists of a morning and afternoon workshop and observation known as "Scholarship Day".
Examples of "enrichment opportunities" which may be offered:

Essay writing workshop
Financial Aid workshop
Completion of service project

Eligibility Requirements

Young ladies interested in participating in the Phi Kappa Zeta Scholarship Program must be:

A resident of Prince William County
A high school junior or senior
Minimum GPA of 2.75 (on a 4.0 scale)

If you know of a young lady who may be interested in our scholarship activities for the upcoming year, please send an email to: scholarship@phikappazeta1920.org

More Information about the Phi Kappa Zeta Scholarship Program:

Zeta Scholarship Application 2017-18



For Information about Zeta's National Education Foundation (Z-NEF), click on image.